---
All In Fitness | A Progressive Training Studio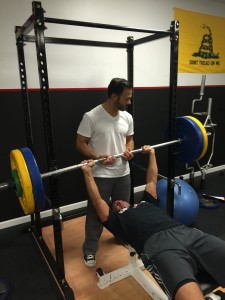 At All In, we take pride in responsible training methods. We've educated and instructed hundreds of clients on how to achieve better results through safer and more efficient workouts, and have the results to back them up! 
(read testimonials here) We encourage our clients to go "all in," all year round, for we believe fitness is a lifestyle, not a hobby. It helps us fight disease, prepare for sport and stay optimally fit to battle whatever challenges life may throw at us.
 Our facility is fully equipped with a strength, turf and outdoor space, and has all the tools you need to meet your fitness goals. Our 
sessions and classes are kept within manageable numbers allowing us to give our
clients the attention and service they deserve!
---
Program Design | Semi Private, Athletic & Group Training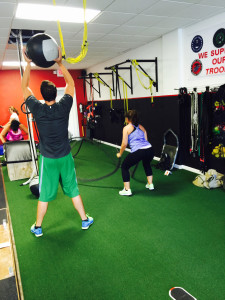 Our semi private or small group training memberships are the most popular among our clients and deliver the best results. These memberships consist of 3-4 clients training per hour, under their own individual monthly programs carefully guided by our experienced trainers. A majority of our clients are competitive athletes, but we welcome people of all ages and skill levels whether they're looking for fat loss, strength, or total body conditioning. We also offer group class memberships which are more affordable and a great place to start getting healthier!
---
FREE! Initial Consultation | Assessment, Movement Screening & Nutrition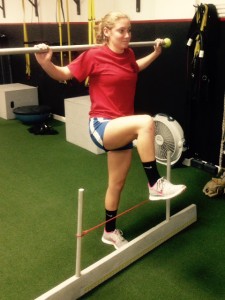 Before we put our clients into a group class or session, we require them to schedule a consultation with one of our trainers. This is done to decide on the best approach for the individual to meet their specific goals. This service is complimentary to any new client, and includes a mobility screen, body fat analysis, and a nutritional discussion.
---
Join Our Mailing List!
Fill out the form below to be added to our mailing list, and check us out on social media for news, tips, pics & videos!
---
---