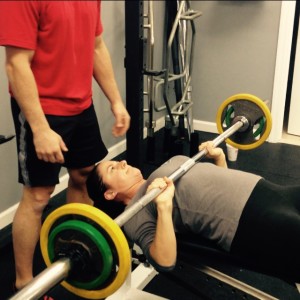 Hi, and welcome to All In Fitness! 
Spring is now upon us (at least according to the calendar) and we're excited about some new programs starting up at All In! We've added more group classes including "Core & Conditioning" for those looking to drop body fat and get leaner as well as "Athletic Maintenance" an in-season sports specific class for athletes.
ALL OUR TRAINING SERVICES ARE CURRENTLY ON SALE!
So, if you're ready to start making changes towards a healthier lifestyle, we'd love to meet with you and see how we can help you reach your goals! Simply fill out the form below and we'll contact you soon to schedule your FREE Fitness Consultation. Thanks for visiting us, and we look forward to hearing from you soon!
-Stay Strong
---