Click HERE for our "Frienduary" Specials!
---
Responsibility. Work. Reward.
At All In, we take pride in responsible training methods. We've educated and instructed hundreds of clients on how to achieve better results through safer and more efficient coaching, and have the results to prove it! (
read testimonials here
) We encourage our clients to go "ALL IN," all year round, for fitness is not a fad, but a lifestyle. Join our team today and take the guess work out of your workouts!
---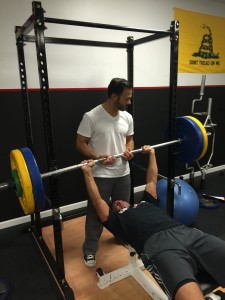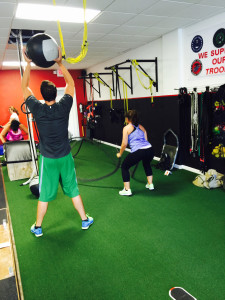 Program Design
Program design is your best training option for results, and is the most popular among our clients. Whether you choose one-on-one or semi-private training (2-4 clients per hour) you're getting a customized program each month. These programs incorporate mobility and corrective exercises specific to your needs, fat loss and/or strength workouts and include nutritional guidance as well as access to all our group conditioning classes!
---
Assessments & Nutrition
In order to establish a basis for program design, we require all new clients to go through a functional movement test. This gives us immediate feedback regarding any weaknesses and compensatory patterns that need to be addressed. In addition, we offer a body fat analysis and a 30 minute nutritional discussion.
---