All In Fitness seeks to bridge the gap between the large scale corporate gym and expensive one-on-one training studio through an affordable small group training system that is responsible, efficient and progressive. While high intensity "cross-training" style work outs are increasingly popular and 
may be rewarding for some, they can be equally disastrous to those unprepared to tackle movements that require higher skill levels, especially under the stress of high volume and fatigue.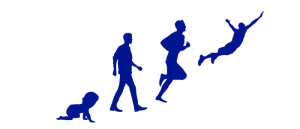 We believe in intensity as well as learning how to crawl before you walk, and walk before you run. 
All-In Fitness' training systems are built around 4 major components: stability, mobility, strength/power and conditioning. These elements all play critical roles in developing a complete and efficient training system for a symmetrical and strong body. The programs we design are not "cookie cutter" but rather tailored to each individuals specific needs. Each is intended to bring our clients more safely and efficiently to their goals whether they're looking to reduce body fat, gain strength, train for a sport, or to simply feel better. We're proud and confident in what we do, and know if you try it, your body will thank you!