New Class at All In! "Fit-Yoga" | Thursdays @7pm
Led by yoga teacher, personal trainer and holistic life coach, Brianne Calabria,  this cardio infused yoga class is suitable for any skill level and will help you improve flexibility, balance, strength, and overall fitness.
---
Congratulations to our Athletes!
All In would like to congratulate Audra Smires and Mike Pirrotta on their college acceptances! Audra is headed to Lehigh for swimming, while Mike will be pitching for the Seahawks at Wagner College. Well done athletes, your hard work at All In has certainly paid off!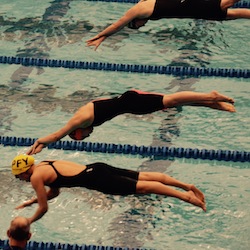 ---
All In Fitness Trainer, Catheryne "Cat" Fields takes 1st Place in RPS Powerlifting Competition!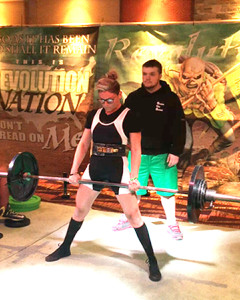 All In Fitness is proud to acknowledge "Cat" Fields as first place winner of the women's 132 class deadlift at the Revolutionary Powerlifting Syndicate held in Newark on Sunday 11/15. Cat pulled 275 lbs. on her third attempt to secure her victory. She also threw up 100lbs on the bench press with ease, but lost an opportunity to attempt a heavier lift due to an earlier technical fault. She's now even more determined and focused on achieving bigger numbers in her next powerlifting event!
---
Belmar's First Annual Amazing Race! (details coming soon!)