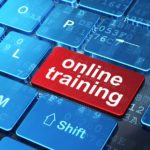 ONLINE TRAINING
| 
This online service allows you to receive guided monthly workouts without having to be present at our facility. Conveniently follow custom designed workouts that are balanced and updated monthly while tracking your progress on the Trainerize App!
---
---
TRAINING MEMBERSHIPS
| 
Our training memberships include semi-private (small group) training, athletic training and group classes.
---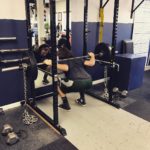 Semi-Private Training | Custom monthly training programs plus unlimited group classes. Up to 3 weekly coached sessions of up to 4 clients per hour.
---

Athletic Training | Small group training sessions of 6-10 athletes emphasizing movement mechanics, balance, coordination, reaction, speed, agility, strength and power. Choose from two different programs; "Juniors" ages 9-11 or "Seniors" ages 12 and up.
---
Microgate Sports Testing | Maximixe your potential and prevent injury with this elite sports testing program used by elite athletes all over the world!
---
GROUP CLASSES | If you already have a good fitness basis and enjoy a group setting, check out some of our group options below!
---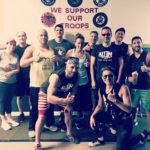 Mobility & Group Conditioning |Unlimited monthly access to our Mobility and Bootcamp/Interval style classes using elements of mobility, resistance, and conditioning.
---
"Fit-Yoga" with Brianne Calabria is a cardio infused yoga class that incorporates yoga flow with metabolic and resistance training. This class is suitable for all ages levels! 
Ohana Wellness N

utrit

ional Services - Book a FREE session with Brie today!  https://www.ohanawellness.com
---
SPECIAL PROGRAMS
|
From time to time we offer enrollments for special programs and events. Choose from one of our upcoming programs below.
---
"Lean & Mean in '17 Fat Loss Challenge" |
This is a 6 six week competition complete with nutritional guidelines, fat loss programming and cardio workouts. Cash and prizes are awarded to the top three individuals with the greatest body composition change. 
---
Powerlifting |
This is an 8 week training program leading up to a local meet the first week in July. This schedule consists of 3 days weekly emphasizing the squat, deadlift and bench press. Power meets are fun, and anyone with a solid foundation of weight training can do it. In this program you'll learn the safest, most efficient ways to perform these main lifts while improving your strength capacity. 
---
*Service Discount | 10% Off Any Package for Military or Law Enforcement Employees.