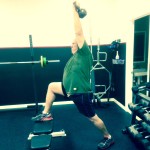 I came to All In Fitness in hopes to get healthier and reverse my diabetes, more specifically drop my A1C levels. After several months of training with Jason, my blood levels dropped from 11.5 to 7.4 which amazed myself as well as my doctor. In addition I lost weight, got stronger, improved my balance and raised my metabolism in the process! - Jim L. 
---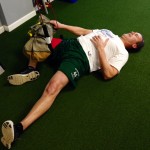 I'm a practicing dentist of 27 years. I started training with Jason in hopes to alleviate pain, improve my range of motion and upper body strength.  Since working with him, I've improved my overall strength significantly and regained function without pain. I've also dropped body fat in the process. - William G.
---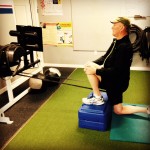 Working with Jason has provided me with the most customized fitness training I've ever experienced. He wisely balances the need to push yourself, while accommodating your own physical limitations. He's very knowledgeable, and enjoyable to work with, and reinforces your training sessions with insightful tips to diet and nutrition. - John F.
---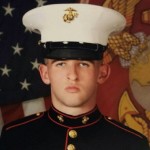 I started training my junior year of high school in hopes to join the U.S Marine Corps. During my initial fitness test I struggled to do a single push up and pull up, and knew I had my work cut out for me. After a year of training at All In, I dropped 30 lbs. and 13% body fat. On my final fitness test I demonstrated nearly 50 push ups and 10 pull ups! - Chris O.
---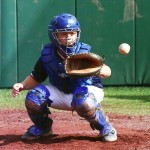 As a catcher in baseball, my legs would often get tired. Once I started to work out at All In Fitness, I became stronger all around, and improved both my catching and hitting skills. I've now become a more consistent hitter, with better balance and power at the plate. All In Fitness has helped my improve my chances as prospective collegiate athlete. - David H.
---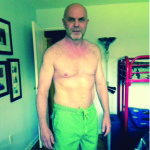 Despite my age limiting concerns, Jason convinced me that I could continue to lose body fat. After only two months of training I lost over 12lbs and 3% body fat as well as improved both my stability and mobility which were limiting factors in my progress. - Gareth E.
---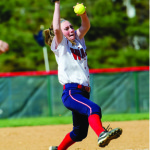 Before training  I had back and core problems that affected my pitching, hitting and running. The problems that I faced during my freshman season gradually went away after working out and my performance on the field became much better. During my sophomore season, I hit 5 home runs and had a batting average of .405 thanks to All In! - Jacquelyn H.
---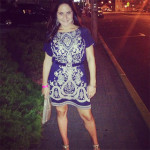 I never thought I'd find a gym or workout program that I'd actually look forward to. Jason at All In Fitness made that happen. He created challenging, yet timely and achievable mobility and strength workouts tailored to my needs. The motivation and personal attention he gives to his clients is priceless. - Jessica A.
---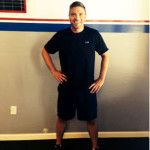 I've been training with Jason for almost 4 years now. Today I'm happy to say I'm down 30lbs and over 10% less body fat since the first day I started. More importantly I continue to improve my mobility which has allowed me to safely continue to put up big numbers in my strength training! - Matt S.
---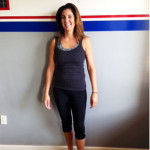 My therapist referred me to All In following a shoulder injury. Jason convinced me he could help me, and designed a training program for me that would allow me to safely rehab my shoulder while improving my overall strength in other areas. Since then my shoulder has not only fully recovered but I have lost 14 lbs in the process!  - Monica D.
---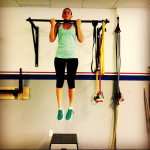 I joined All In Fitness, in hopes to lose body fat, tone up, work on my balance, and strengthen my core to alleviate the back pain I was experiencing. To date, I've lost 3% body fat, and improved my strength and which has helped my back pain, balance, and posture. I'm confident that Jason will continue to help me reach my new goals and beyond! - Rose K.
---